Some of Our Recent Projects
The New Clemson Biosciences Building, Clemson, SC
Working with Waldrop Mechanical of Spartanburg, SC, Bradley-Hughes provided training and certification for the installation of IPEX Enfield and IPEX Enpure for the chemical drainage and deionized/reverse osmosis piping systems, respectively, at the new Clemson University Biosciences building.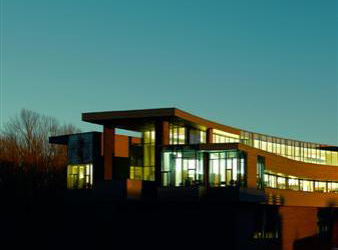 UNC Imaging Research Building, Chapel Hill, NC
Bradley-Hughes provided on-site certification and installation training for John J Kirlin of Raleigh, NC for the University of North Carolina's new state-of-the-art Imaging Research Building for IPEX Enfield, IPEX Plenumline, and IPEX Enpure piping systems.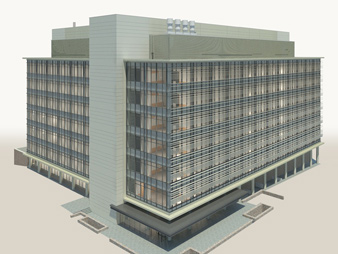 EM Johnson Water Treatment Plant, Raleigh, NC
Working with the engineering and design firm Hazen and Sawyer of Raleigh, NC, Bradley-Hughes helped specify and furnish IPEX valves and an IPEX Guardian double containment piping and monitoring system for a new chemical treatment process at the plant. Bradley-Hughes also provided the contractor, Dellinger Construction of Monroe, NC, with on-site installation training and certification as well as assistance at system start-up.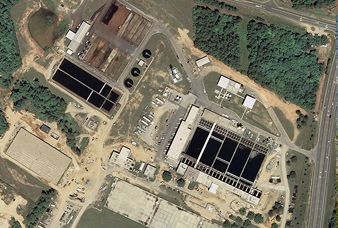 Bear Garden Steam Station/Dominion Power
Bradley-Hughes helped provide engineering and design support to Flour Power of Charlotte, NC through PHS/Carpenter Patterson on the fabricated pipe hangers and supports and IPEX Guardian double containment piping for the chemical feed system at the new 580 MW combined cycle power plant in Buckingham County, VA. Bradley-Hughes also assisted in the training and certification of the IPEX Guardian system.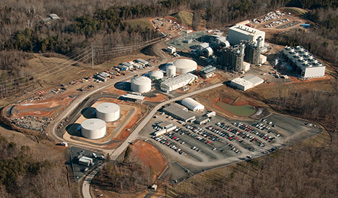 Progress Energy Wayne County and Sutton Combined Cycle Units
The contractor, TIC of Steamboat Springs, CO, awarded Bradley-Hughes and our valve distributor the large bore trunnion ball valves for the natural gas piping systems on both of the new Progress Energy 600 MW combined cycle power plants in Goldsboro and Wilmington, NC. Our stocking distributor also supplied Penn Machine and IPEX products on the Wayne project.